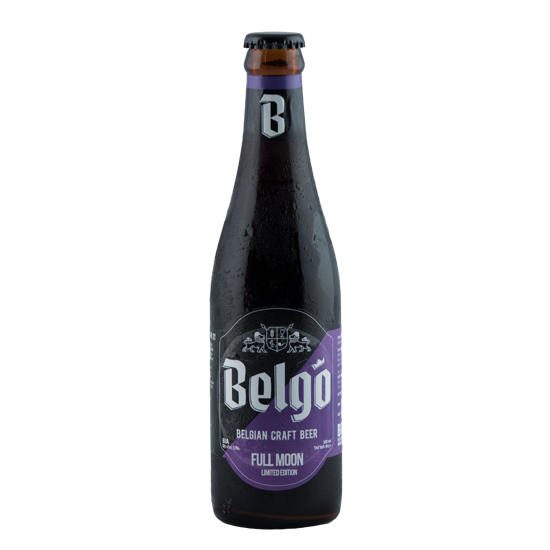 Belgo Full Moon
FREE DELIVERY
* Free delivery for orders exceeding 500.000 VND in HCMC / 24 bottles for the rest of Vietnam.*: Order from 9 AM to 6 PM, from Monday to Friday , 10 AM to 5 PM on Saturday, Closed on Sunday ** Day +2 in Hanoi and Danang (working days) / Day +6 throughout Vietnam (working days).
Dark ale made of 8 spices offering herbal bouquet flavors, consistent with the aromas and intensely rising through the palate, followed by a long-lasting sweet mouthfeel and enhanced by a light cookie taste. Warm finish, lingering delicately.

Well balanced while complex, this unique and mysterious beer is exclusively brewed at night while the moon is full.
ABV: 10% / IBU: 32 / 33CL
Choose how many